With an ambitious goal of building 10,000 schools across the world for the kids in need, this non-profit organization reached out to me for a website rebuild. Since this organization consists entirely of volunteers, I have also made the pledge to maintain this website for free with server costs on my end.
(Click the image to view an archived version of the old site.)
As you can see, one of the more important fix this website needed, besides from a re-design, was decluttering.
With every donor on the main page of the site, it's easy to be overwhelmed before you even get to the donation button.
Most importantly, the donation form on this site was not secured through HTTPS, meaning that a hacker may be able to steal financial data from the donors.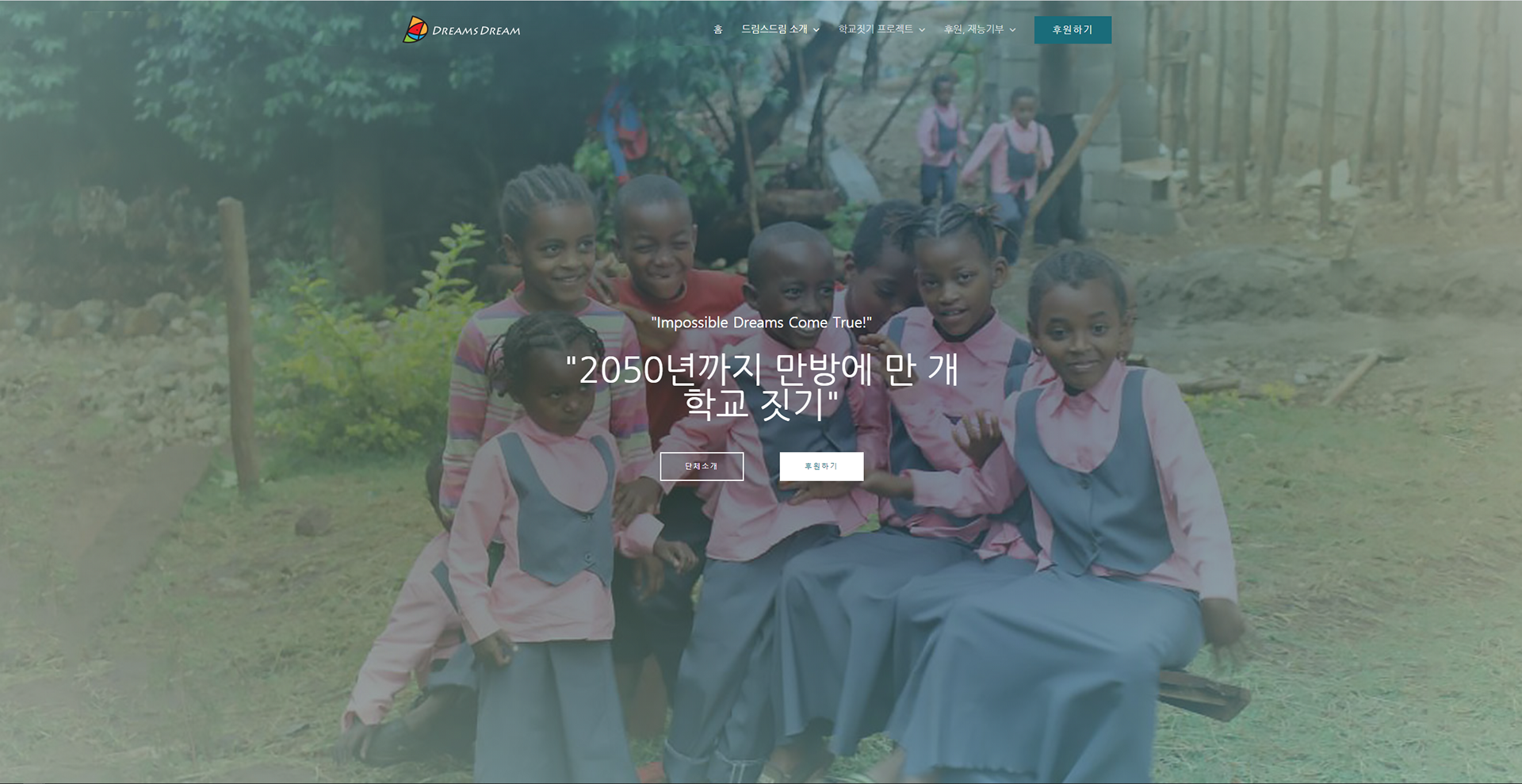 The redesigned site organized all the schools the team behind Dreamsdream has built, and even is future-proofed for in order to meet their goal of fitting 10000 schools. Some of the features include:
- An interactive map to overview current schools
- Ability to sort by country
- View donors by hovering on the school
- Secure form for donation data